Our Club
---
Our club is registered with the Eastern Ontario District Soccer Association (EODSA ).
Our teams have taken part in the recreational division MOT1 and the recreational divisions OT3, and OT5 of the Ottawa Carleton Soccer League (OCSL).
We train young talents who may become future stars in the best clubs of the country or in our national teams.
Nurturing excellence, good life skills, team spirit and fair play are fundamental values ??of the Ottawa Bolides Sporting Club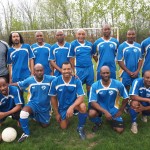 For the 2019 Summer season, we will have two teams competing in the Ottawa Carleton Soccer League ( OCSL ) : Every Friday night 6:30 pm
Home field: Ottawa & City Park, 2385 City Park Dr, Ottawa | ON K1J 1G1