Remerciement
---
Nous sommes heureux d'annoncer que le Myers Auto Group, qui est un grand commanditaire de notre organisation, nous a remis pour cet été 2018 un chèque de 1 500 $. Nous sommes également heureux de mentionner que la contribution de Myers a eu un impact important sur notre environnement, cela nous aide à garder les jeunes de notre communauté physiquement en santé grâce à cet événement annuel (coupe Myers) et à les garder occupés à travers des activités saines tout au long de la saison.
This Summer 2016 Myers Auto Group's support to Ottawa Bolides came in several forms, including the esteemed presence Marc Seguin at the Myers Cup finals. In addition to presenting the Player of the Match with a gift certificate ($500 value), Myers Auto Group contributed greatly to the fun with a shiny new BBQ and a special donation to Ottawa Bolides.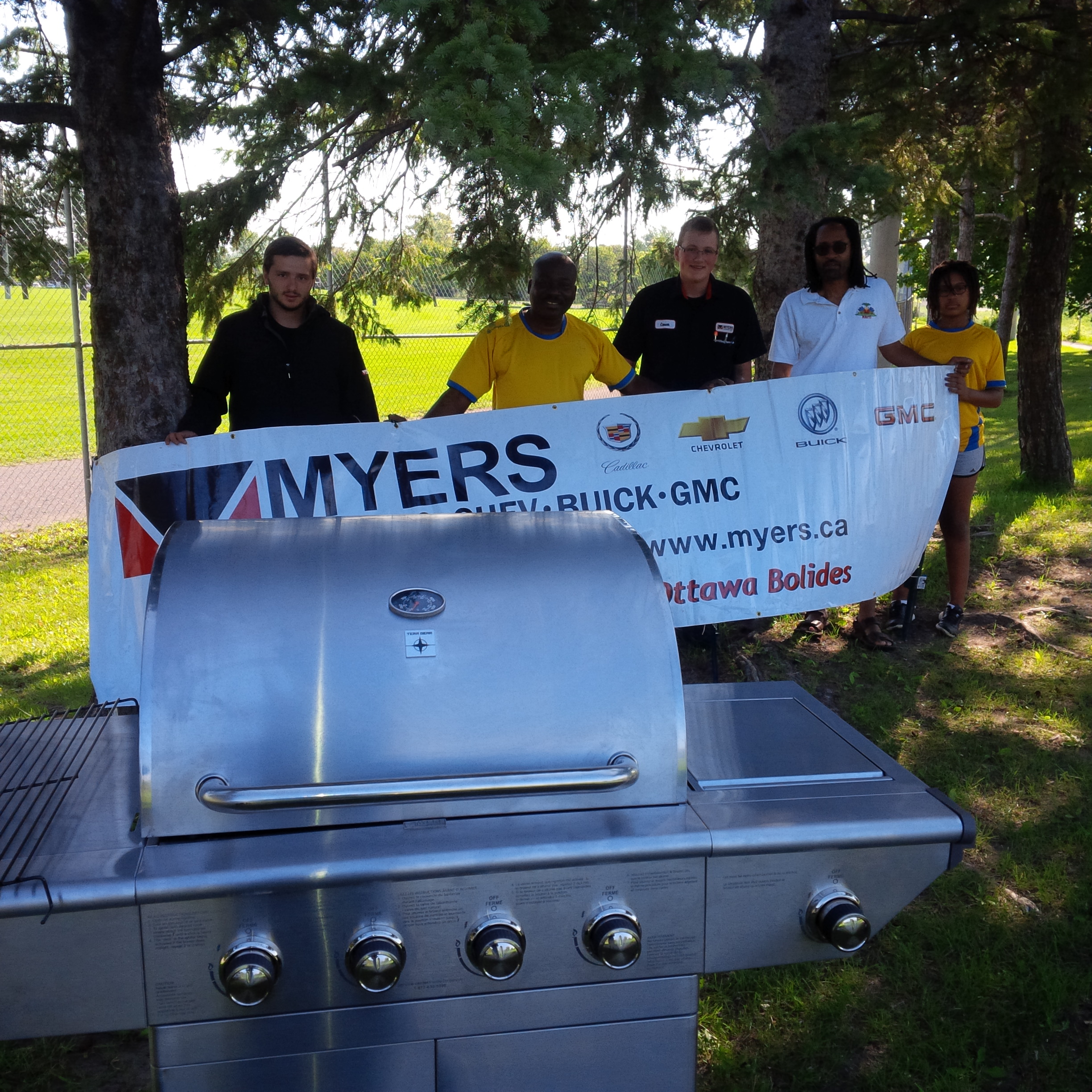 For several years now, Ottawa Bolides has received the generous support and active endorsement of Myers Automotive Group.
We are grateful and proud of our excellent relationship with one of the National Capital Region's best corporate citizens.
« Chapoba » (much respect) to Bolides special friends Marc Séguin, Ronald Louis-Jeune and Dieuné Simplice who helped establish and nurture this ongoing collaboration.
Myers-Bolides
« Ansanm, n ap rapousiv sou bèl chimen bon boul, bon tan, tout tan an, ak tout boulin… » - (together, we journey full speed forward on the beautiful road, playing the beautiful game!